The company invested by the co-founder of Google has also been shut down. Is the commercialization of flying cars reliable?
2022-09-24 00:59:40
24 read
  The star flying car startup backed by Google co-founder Larry Page announced it was shutting down.  On Septe...
  The star flying car startup backed by Google co-founder Larry Page announced it was shutting down.
  On September 21, local time, the flying car startup Kittyhawk issued a statement saying: "We have decided to shut down Kittyhawk." Due to the bright background, Kittyhawk's shutdown statement caused an uproar.
  Kittyhawk was founded in 2010 when Larry Page recruited Stanford University artificial intelligence and robotics wizard Sebastian Thrun, who had driven Google's self-driving car unit, to run it, according to Consumer News and Business Channel.
  In 2017, KittyHawk released flying cars. Thrun envisioned at that time that people can use travel software such as Lyft or Uber in the future to recruit flying cars like taxis.
  In 2018, KittyHawk showed off a prototype Flyer, a single-seat electric vertical take-off and landing (eVTOL) flying car that can fly about 30 kilometers for one person. Thrun also said in an interview that Flyer could be operational within five years.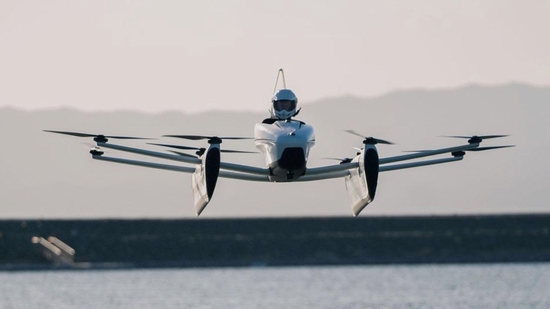 Flyer, from KittyHawk official website
  Although it claims to have carried out 25,000 manned and unmanned flights, Flyer has repeatedly been exposed to safety accidents such as flight failures and fires. In 2020, the Flyer project was abandoned and KittyHawk announced it was shifting its focus to the electric flying vehicle Heaviside.
  As an ultra-light aircraft, the Heaviside adopts a single-seat design and can achieve all-electric vertical take-off and landing, with a cruising range of about 160 kilometers. However, Heaviside has also experienced safety incidents such as crashes. Since its development in 2015, Heaviside has not been able to achieve commercialization.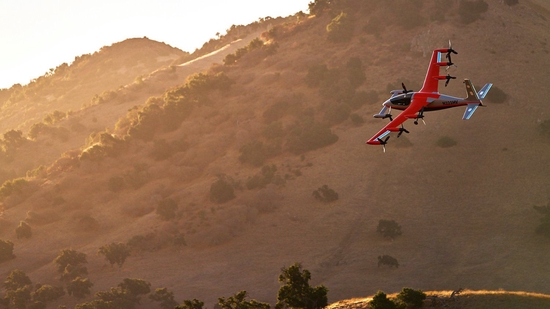 Heaviside, from KittyHawk official website
  Flying taxis are in the limelight, some people exit and some people enter
  Although KittyHawk is shut down, it will not affect the popularity of flying cars. It is reported that the joint venture between KittyHawk and Boeing will continue to operate normally.
  In 2019, KittyHawk and Boeing signed a strategic cooperation to jointly establish the joint venture Wisk Aero. Positioned as an air mobility (AAM) company, Wisk aims to develop electric vertical take-off and landing air taxis, with more than 1,600 test flights to date.
  Cora, the self-driving flying taxi developed by KittyHawk, was spun off to Wisk when the joint venture was formed. It is worth noting that the other two products of KittyHawk are single-seat. Some analysts believe that such a structure severely limits the commercialization of these two airliner products, while Cora has double seats.
  Wisk has publicly stated on September 22 that the shutdown of KittyHawk will not affect Wisk's operations. In fact, Boeing just made an additional $450 million investment in Wisk earlier this year.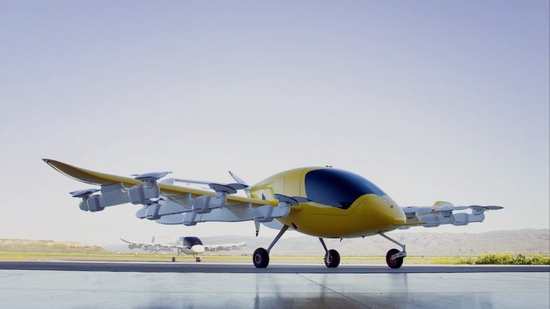 Cora, from KittyHawk official website
  Flying in the air can not only reduce congestion and improve travel efficiency. Compared with ground-based self-driving cars, the air-autonomous driving technology algorithm is simpler, and flying cars are also sought after. Morgan Stanley has predicted that by 2030, the flying car industry will create a market size of 300 billion US dollars; by 2040, it may expand to 1.5 trillion US dollars.
  In terms of freight, Amazon, JD.com, SF Express, etc. have been carrying out drone transportation plans for many years, and drones have great potential in "last mile" delivery, emergency goods transportation, etc.
  In terms of passenger transport, as Wisk chose, flying taxis are often considered an ideal landing scenario.
  Morgan Stanley believes that flying taxis have the potential to ultimately outperform most ground-based ride-hailing models by a wide margin. Compared with cars, flying cars fly faster and transport more passengers, and users are willing to pay for faster travel, so they can charge higher operating fees. Morgan Stanley predicts that a single flying car will make four times as many trips a day as a ride-hailing car and generate 12 times the annual revenue.
  United Airlines is also reportedly investing heavily in flying taxis. United Airlines has purchased 200 flying taxis from flying car startup Eve Air Mobility. Other airlines, including American, are also investing in or buying electric vertical take-off and landing aircraft for short commutes such as to airports, CNBC said.
  Although the potential is huge, the high investment and huge risks of flying cars have also discouraged many companies.
  In the field of flying taxis, Uber has also been ambitious, and has said that it will commercialize flying taxis in 2023. However, in 2020, Uber gave up its own business and sold its flying taxi project Uber Elevate. It gave Joby Aviation, a flying car startup, and invested $75 million in Joby to build flying taxis. At the same time, Uber also said that it will become its partner after the flying car goes public.
  Chinese car companies have deployed
  In the face of the blue ocean of flying cars, many companies have already entered the market in China.
  Flying cars are often considered to have a natural connection with cars. He Xiaopeng, CEO of Xiaopeng Motors, once said that there is a high probability that only car companies can make flying cars. Among car companies, including Toyota, Audi, Daimler, Porsche, GM, Hyundai, etc., all have related layouts in the field of flying cars.
  In China, the two car companies with relatively loud voices are Xiaopeng and Geely.
  In September 2020, Xiaopeng Motors acquired Huitian Airlines, which was founded in 2013, changed its name to Xiaopeng Huitian, and entered the field of flying cars. In October 2021, Xiaopeng Huitian completed a Series A financing of over US$500 million, with a pre-investment valuation of US$1 billion. In June this year, Xiaopeng Huitian completed the additional investment of Star Air Capital. According to the plan, Xiaopeng Huitian's sixth-generation flying car will be mass-produced in 2024, which can realize the integration of flight and land travel, and the sales price will be controlled at about 1 million yuan.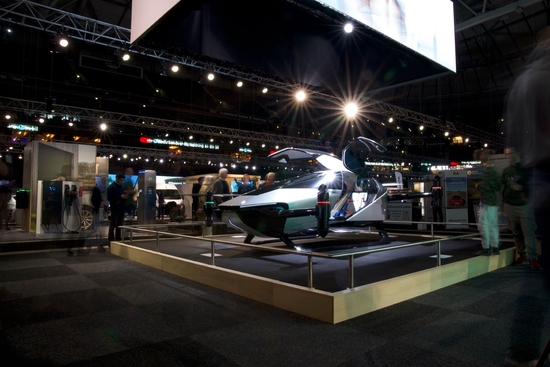 Xiaopeng Huitian Lvhanger X2 is a pure electric, two-person version, closed-cockpit flying car, from the official website
  Compared with Xiaopeng, Geely, which has deep pockets, has already deployed a number of related companies. In 2017, Geely acquired Terrafugia, an American flying car startup, which was founded in 2006 by several graduates of the Massachusetts Institute of Technology.
  In 2019, Geely and Daimler jointly invested 50 million euros to participate in the C-round financing of Volocopter, a German flying car company. In 2020, Geely entered the drone company Aoshi Technology. At the same time, Geely's Hubei Geely Taili Speeding Vehicle Co., Ltd. and Aoshi Technology jointly established Wofei Changkong, which owns the industrial-grade drone brand "Aoshi", Urban Air The travel brand "Wolongkongtai", etc.
  In August this year, Wofei Changkong launched an independently developed pure electric vertical take-off and landing 5-seat flying car TF-2. Geely said that the flying car can provide travel services covering urban circles, from high-end business to Pratt & Whitney, at 1/4-1/6 of the operating cost of a helicopter. It is expected to achieve its maiden flight by the end of 2022.
  Recently, the recruitment information released by the GAC Research Institute, a subsidiary of GAC Group, shows that it is providing positions such as aircraft structural design engineer, aircraft landing gear design engineer, aircraft measurement and control engineer, aircraft strength simulation engineer and other positions. The industry believes that GAC may also intend to enter. field of flying cars.
  With the entry of many companies, the development of flying cars seems to have entered the fast lane, but there has always been controversy over this means of transportation.
  Musk has publicly opposed flying cars, which he sees as a noisier and more dangerous form of travel, calling it a "1,000-fold and noisier drone."
  CICC analyzed in the research report that flying cars face obstacles in terms of technical and social factors, and commercialization still takes time. In addition to the most important safety factor, flying cars need to significantly increase the battery energy density to support vertical take-off and landing and reduce noise. At the same time, regulatory factors such as airspace management and flight monitoring will also become challenges for the commercialization of flying cars.
Article Comments (0)
This article has not received comments yet, hurry up and grab the first frame~